Leaders of Jiuquan Agricultural Science Research Institute in Gansu Province Visited Xinglian Technology for Inspection and Exchange
---
On March 22nd, Cheng Zhiguo, Secretary of the Party Committee and President of the Jiuquan Academy of Agricultural Sciences in Gansu Province, Mi Xingwang, Vice President, and Meng Xuanning, First Secretary stationed in the village, visited Siiico Technology Co., Ltd. for inspection and exchange. Tan Chaohao, General Manager of Xinglian Technology, Li Yunbiao, Vice President of Xinong Shenzhen Research Institute, and Li Wenying, Deputy General Manager and Director of Rural Revitalization Department of Siiico Technology Agricultural Film Co., Ltd., gave warm receptions. Under the leadership of General Manager Tan Chaohao, everyone visited the Star Link Precision Testing Center and precision mold production workshop in the Star Link system.
During the discussion, after understanding the advantages, performance, and application effectiveness of the "high-strength, weather resistant, and easily recyclable plastic film (Gaobao Film)", and considering the use and development of agricultural film in Jiuquan City, both parties agreed that Gaobao Film is very suitable for promotion in Jiuquan City. Secretary Meng Xuanning proposed that the climate and geological conditions in Jiuquan are different from those in Xinjiang, and guiding farmers to use Gaobao membrane requires more local usage data. He hopes that we can conduct experiments and demonstrations in the local area. He hopes that through Gaobao membrane, a new technological product, we can improve agricultural production efficiency, promote the development of agricultural waste recycling and recycling industries, and work together to ensure food security and protect the agricultural ecological environment Contribute to rural revitalization.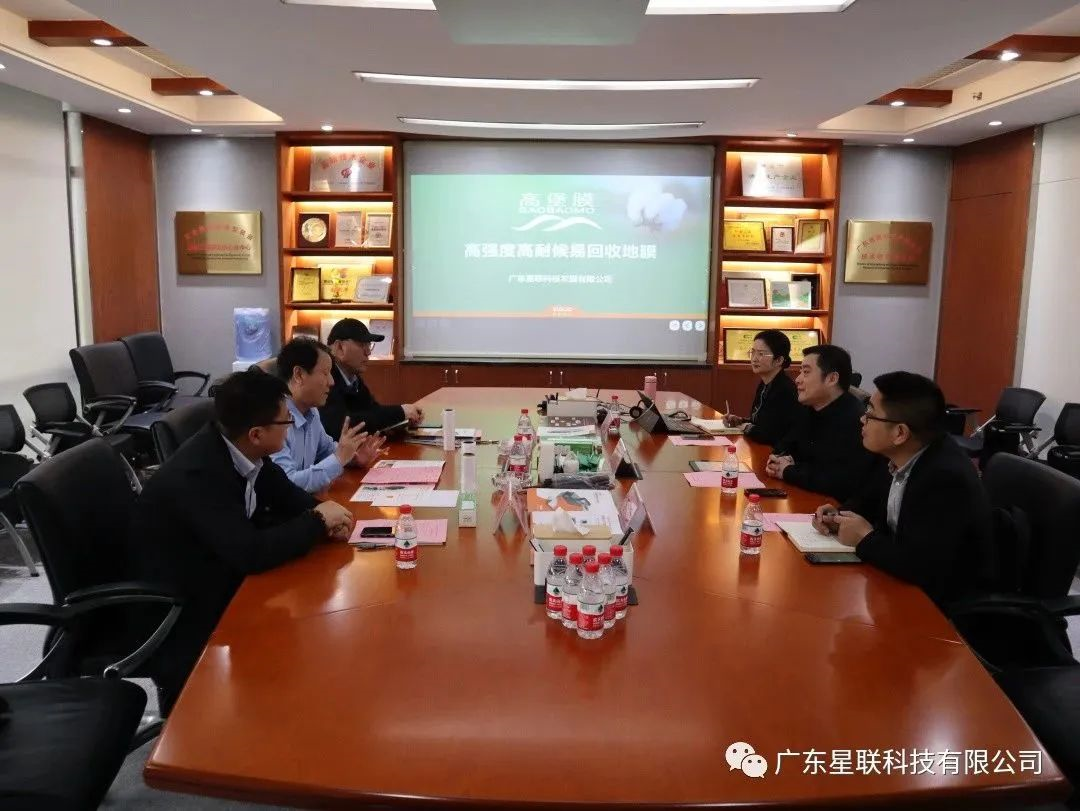 Jiuquan City, Gansu Province
Located in the northwest of Gansu Province, it is a globally recognized golden zone for seed production and an important area among the three major seed production bases planned by the country. It is also one of the first batch of 49 regional seed breeding bases recognized by the Ministry of Agriculture and Rural Affairs in China. The long sunshine time, large temperature difference between day and night, and good natural isolation here produce seeds with positive color, high yield, and excellent quality, which have been certified as "national brand" bases such as the National Corn Seed Production Base, National Regional Vegetable, and Watermelon Seed Breeding Base.
---
Copyright © 2020 Siiico Technology Co., Ltd. 粤ICP备16105518号

粤公网安备44060502001892号 Support: 300.cn dongguan SEO