Gaobao Film: The Terminator of White Pollution by Mulch Film
---
In 2013, when Qu Jinping, an academician of the Chinese Academy of Engineering from South China University of Technology, participated in the national "Xinjiang Academician Tour", he was shocked by one sentence: "In a few years, Xinjiang will have nowhere to grow!"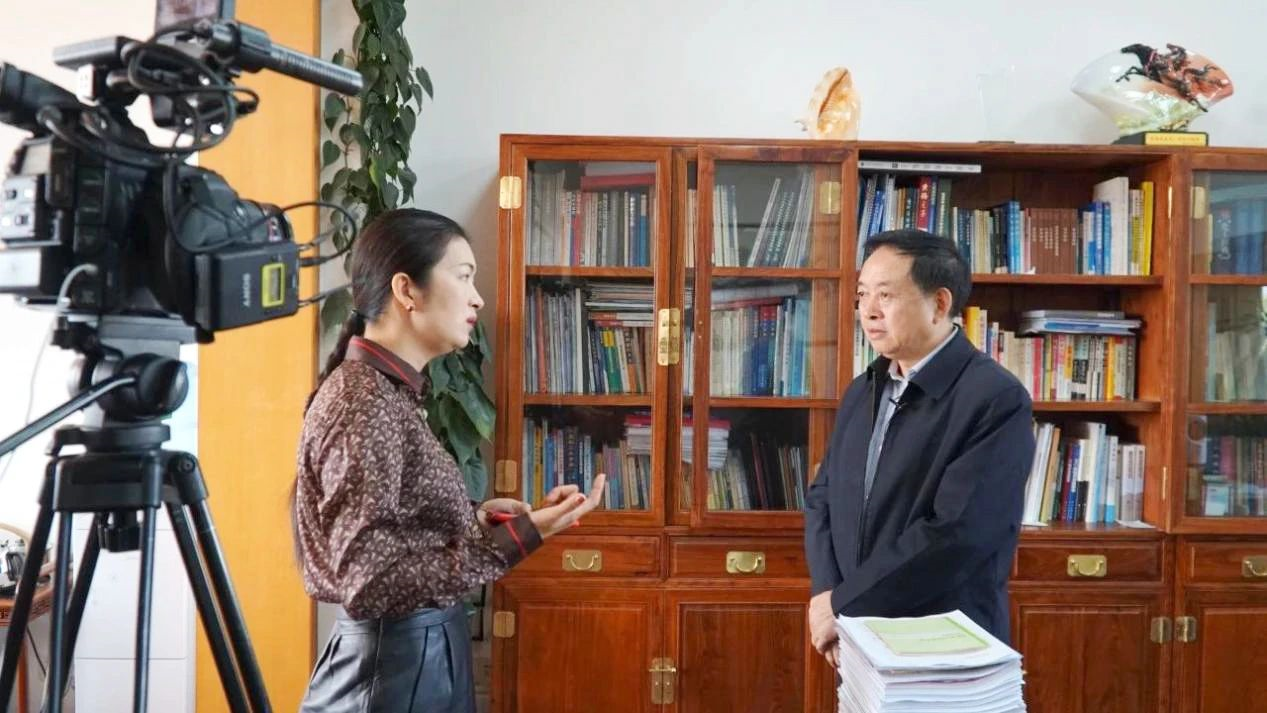 Li Pei, a farmer who has grown cotton in Jiashi for more than ten years, said to reporters with the cotton root in his hand: "The normal root grows downward, and when it hits the membrane, the root turns around. This seriously affects the growth of cotton! "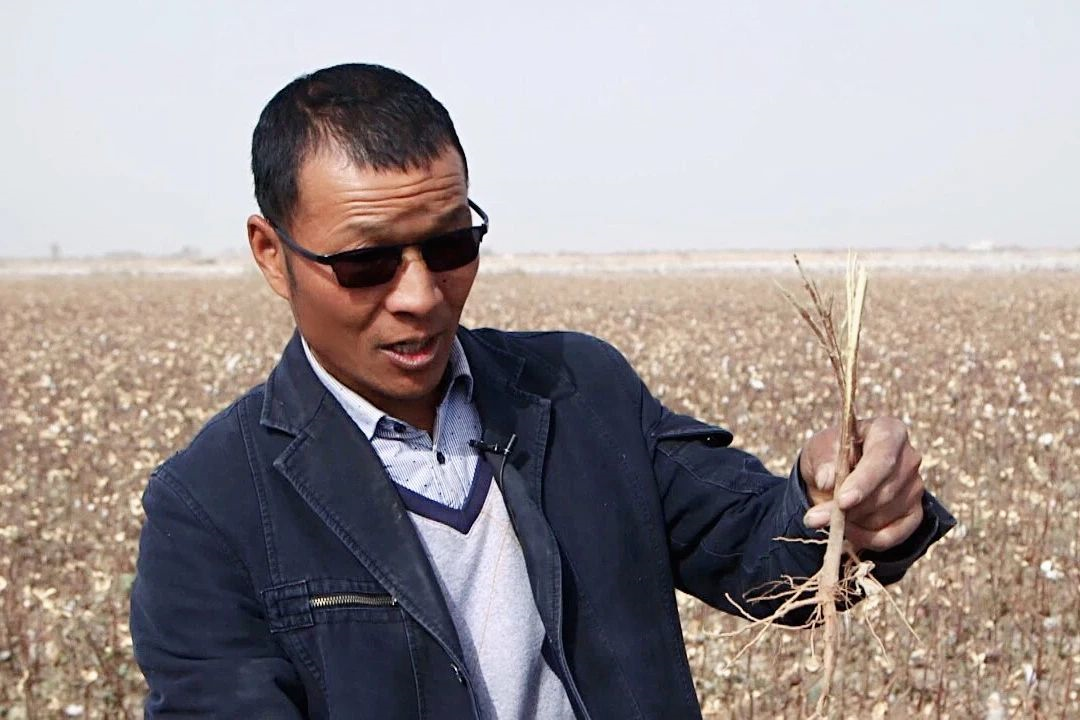 Li Pei, a cotton grower in Jiashi, Xinjiang, shows the normal growth of cotton roots to reporters
The cotton roots that should grow vertically turn 90 degrees when they encounter the residual film
What has actually happened?
The Central No. 1 document for six consecutive years pointed out that it is necessary to increase the prevention and control of residual film pollution. On February 17, 2020, the official website of the Ministry of Agriculture released the "Opinions of the Ministry of Agriculture and Rural Affairs, the National Development and Reform Commission, the Ministry of Industry and Information Technology, the Ministry of Finance, the Ministry of Ecology and Environment, and the State Administration for Market Regulation on Accelerating the Prevention and Control of Agricultural Plastic Film Pollution. ", the opinion emphasized that "focusing on the main film-covered areas, recycling, reducing the use of traditional plastic film and promoting the application of safe and controllable alternative products as the main governance methods", the opinion requires "increasing the technology of high-strength plastic film. Research and development", and our fully recycled high-strength production-increasing mulch film "Gaobao Film" is four years old, and we have prepared a package of solutions for "recycling more than 80% in 2020 and full recycling in 2025"!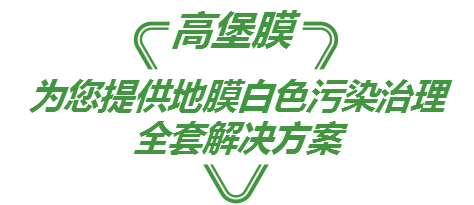 20,000 mu of cotton fields in Jiashi, Xinjiang in 2019
Comparison of field photos of Gaobao film and ordinary plastic film test field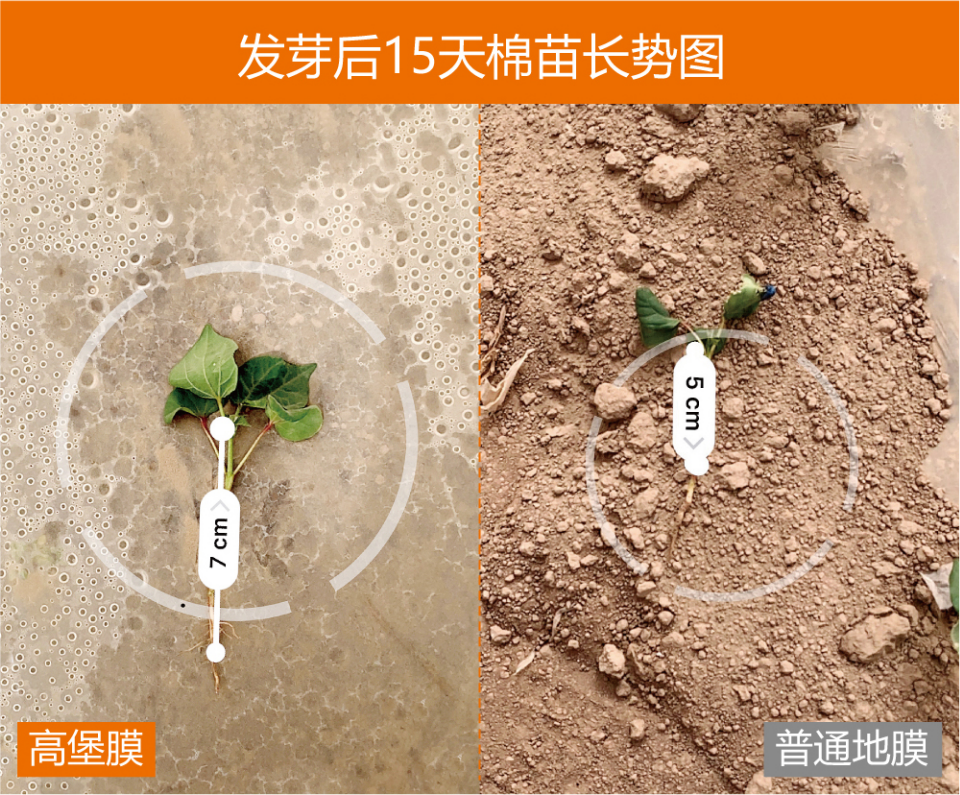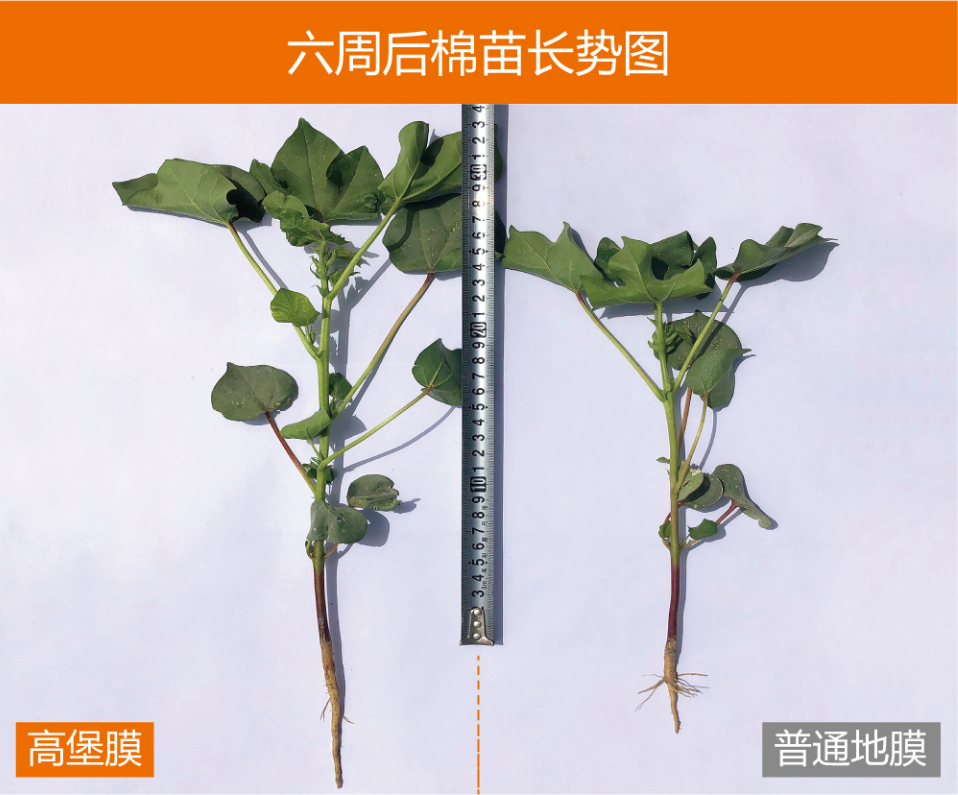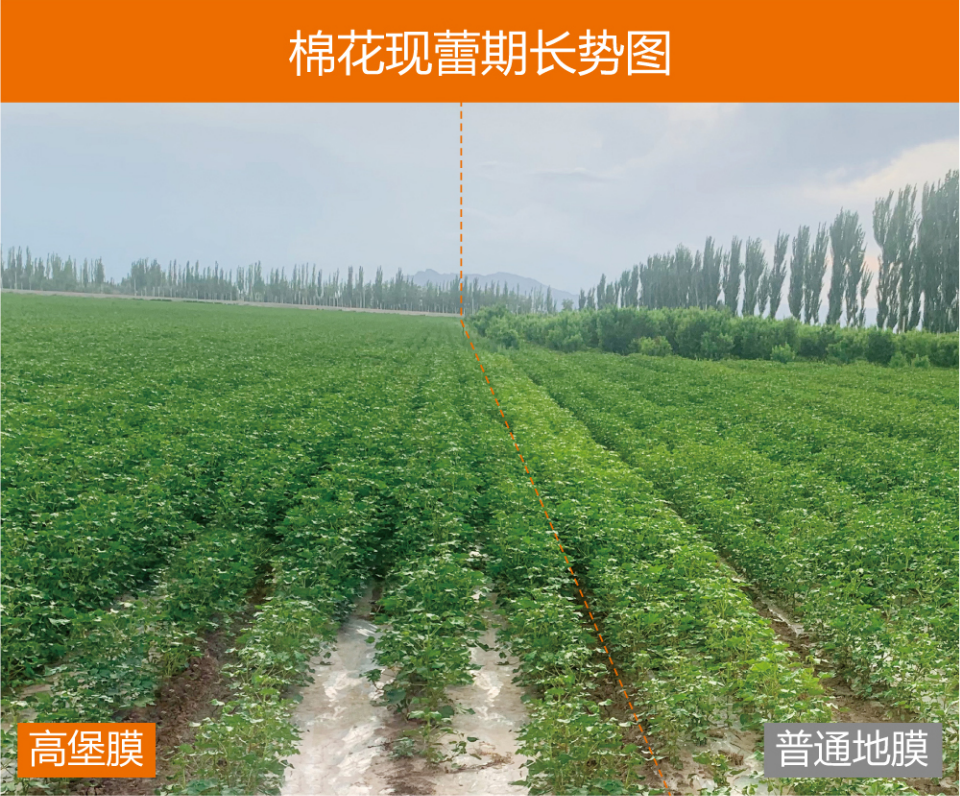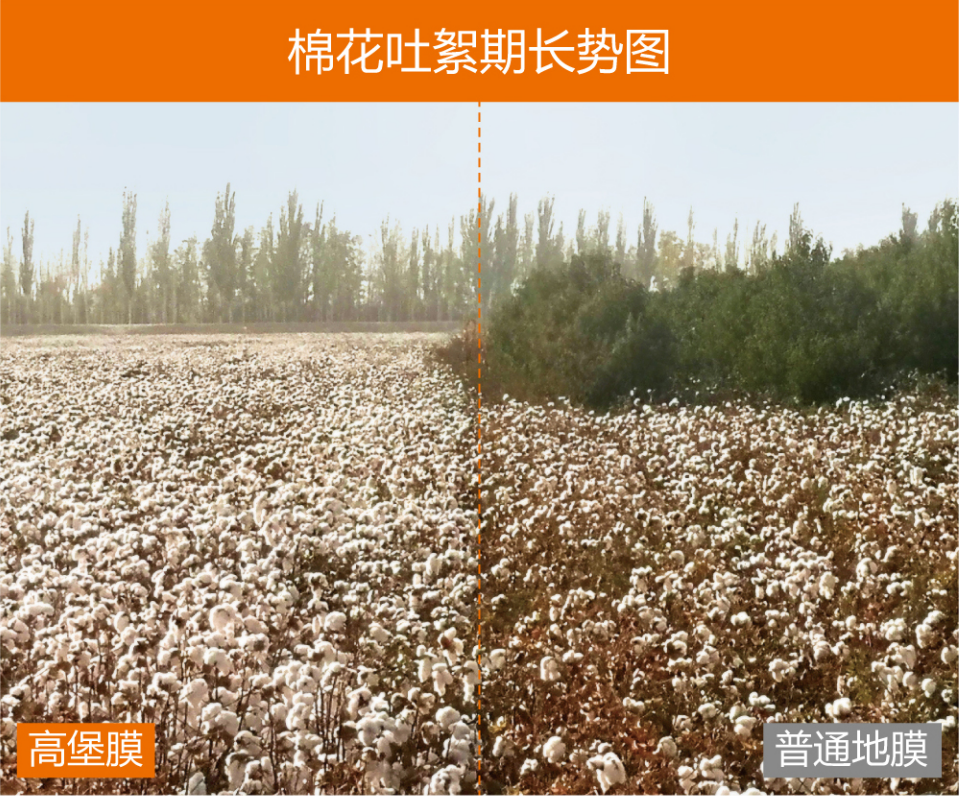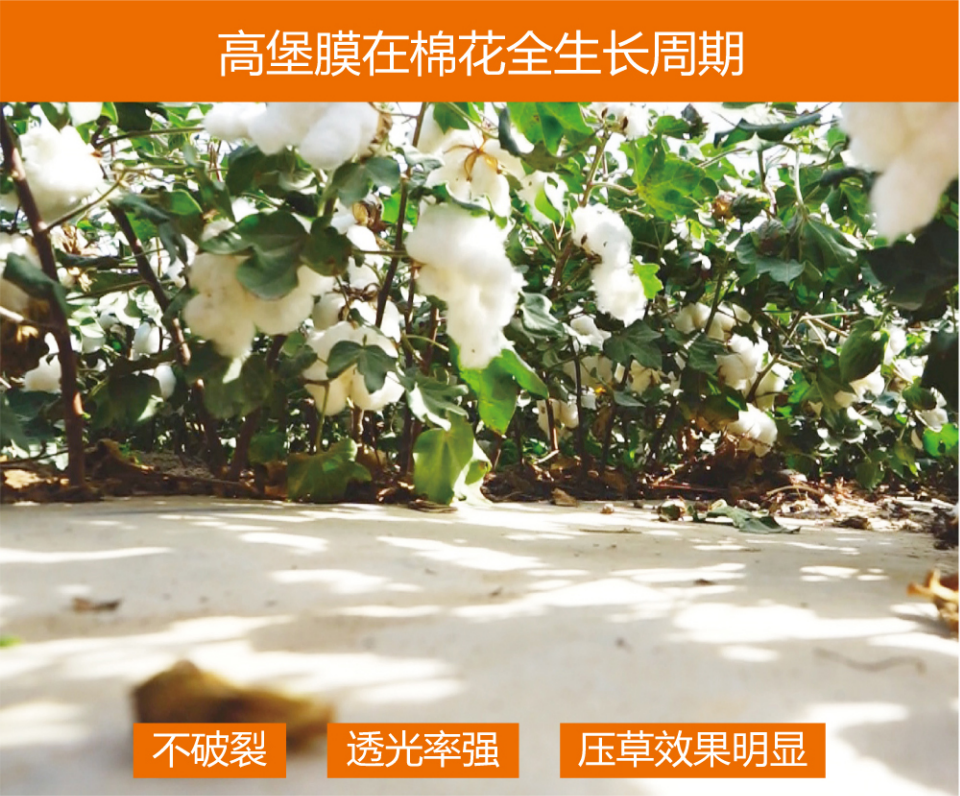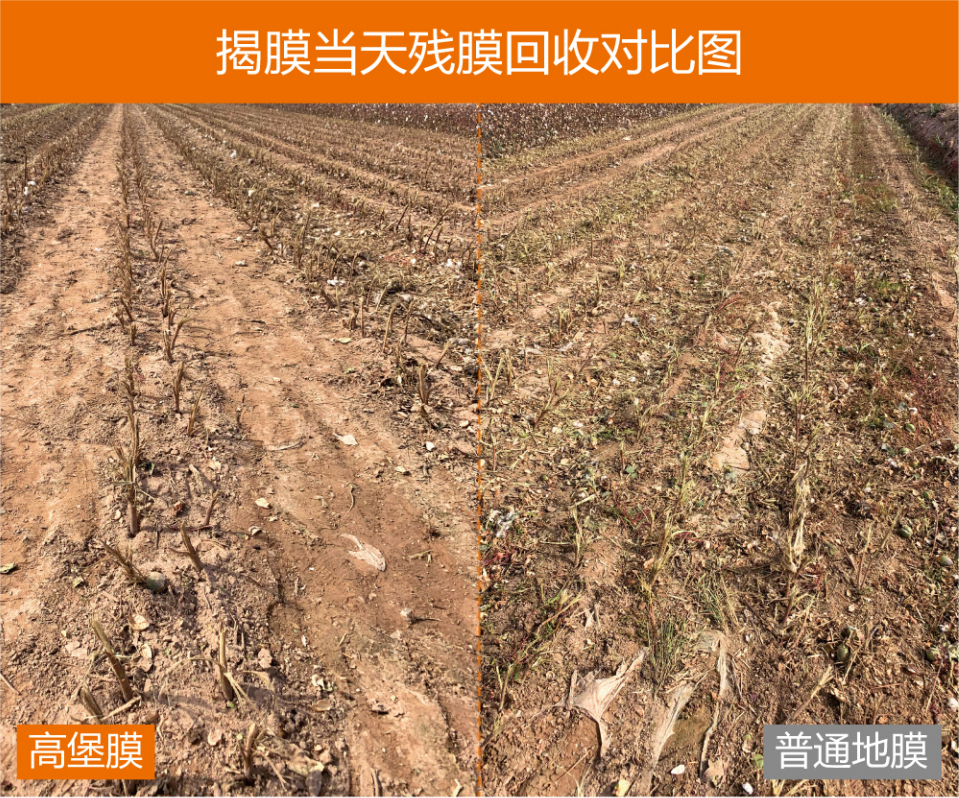 experiment report
The experiment was organized by the Cotton Research Institute of Xinjiang Academy of Agricultural and Reclamation Sciences, the Agricultural Science Institute of the Second Agricultural Division, and Xinjiang Western Oasis Seed Industry Technology Co., Ltd. and identified by experts. ):
Mulch white pollution terminator
"Gaobao Film" is a "full-recycling high-performance production-increasing film" developed and produced by our company using new extrusion equipment and molding technology combined with formulation technology. It has the advantages of high strength and good weather resistance. After 4 consecutive years of field mulching experiments, the full recovery and high-value utilization of mulch film has been achieved, and the production has been significantly increased. "Gaobao Film" successfully solved the current major problem of "residual membrane fouling".
Performance advantage
①High strength, good weather resistance, and full mechanical recovery after service;
②No adsorption of soil, higher light transmittance, which can effectively increase the ground temperature, and the excellent moisture retention effect can significantly increase the cotton yield;
③It has strong anti-puncture ability, obvious grass pressing effect and sufficient fertility, which can effectively promote the advance of cotton production cycle;
④When the machine picks cotton, the cotton does not contain residual film debris, which improves the quality of cotton;
⑤ The mechanical properties of recycled residual film are more than 2 times that of ordinary plastic film residual film, which can realize high-quality reuse.
Do the economic calculations
Gaobao film cost: 21.5 yuan/kg, 6 kg per mu, cost: 129 yuan. After cotton harvest: increased production by 22.62 kg/mu, and increased income by 169.65 yuan. After the use of Gaobao film, cotton production increased, cotton quality improved, agricultural machinery usage fees decreased, film recycling and separation costs were reduced, and the value of recycled film residues was high. The above advantages make farmers not only free Using mulch can also increase income.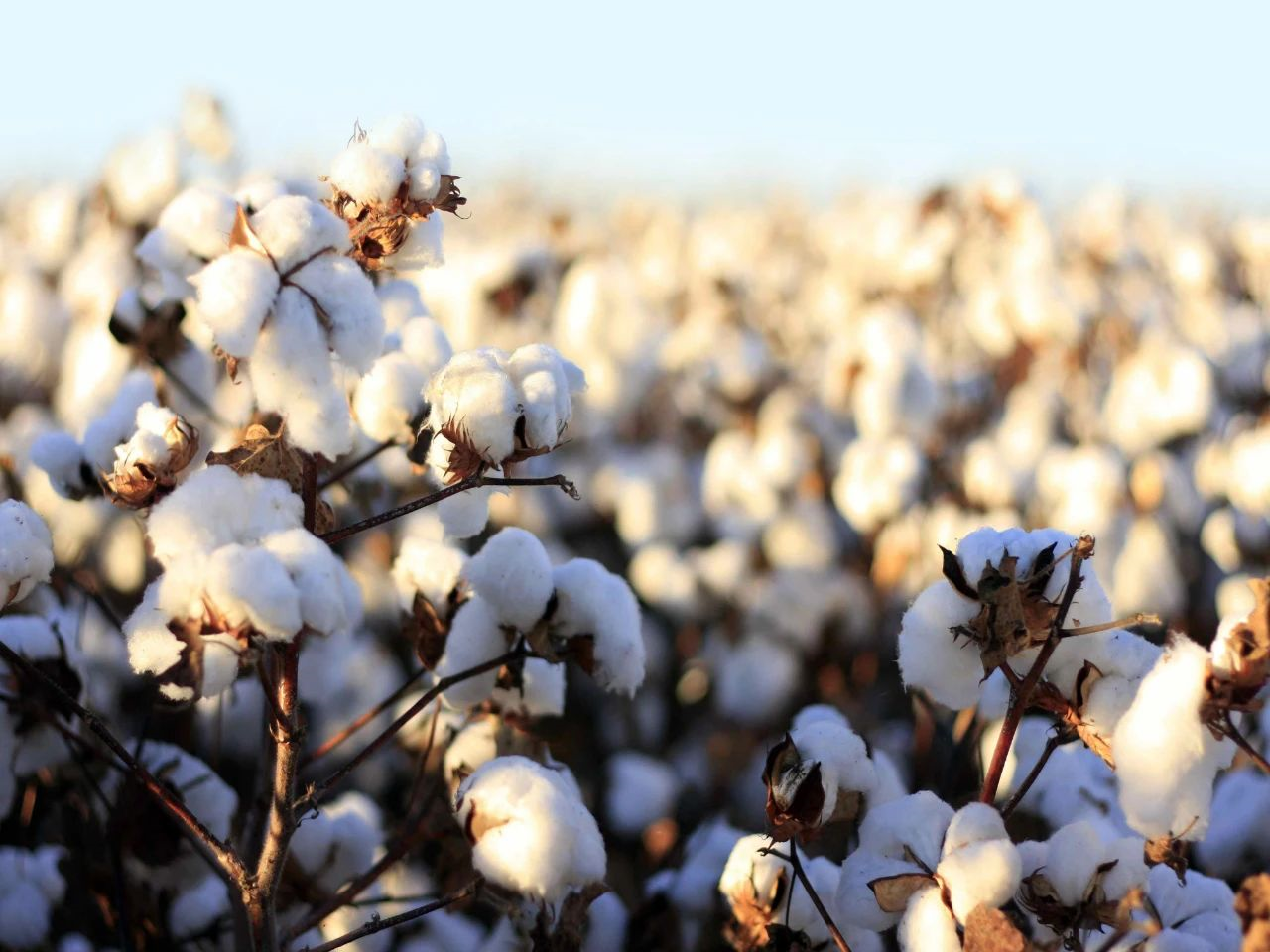 Product Specifications
Thickness: 0.01mm;
Width: 900mm, 1250mm, 2050mm;
Support customization of other thickness and width products;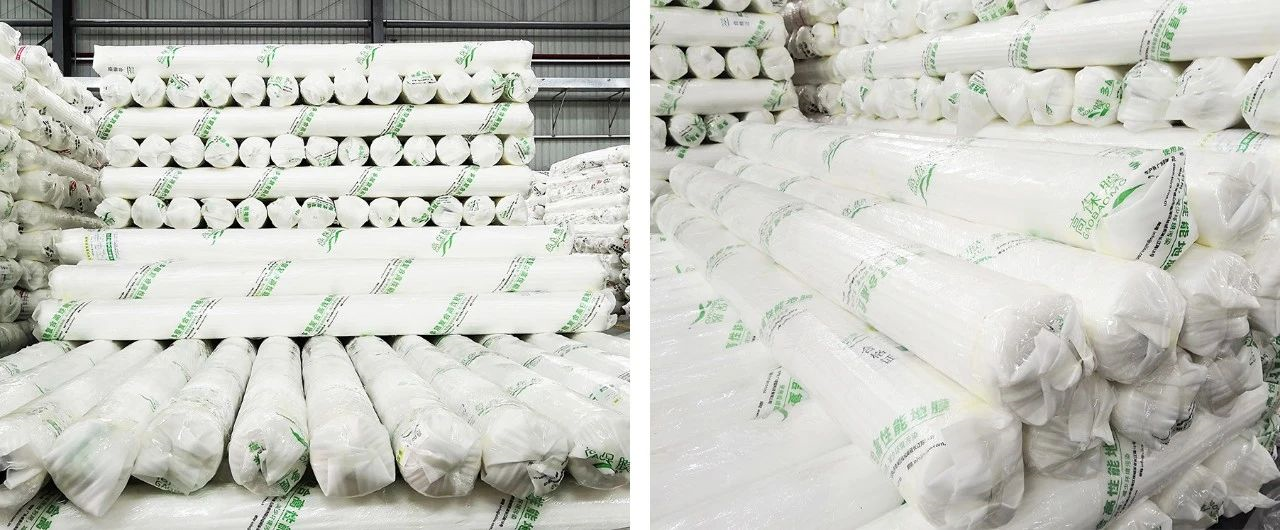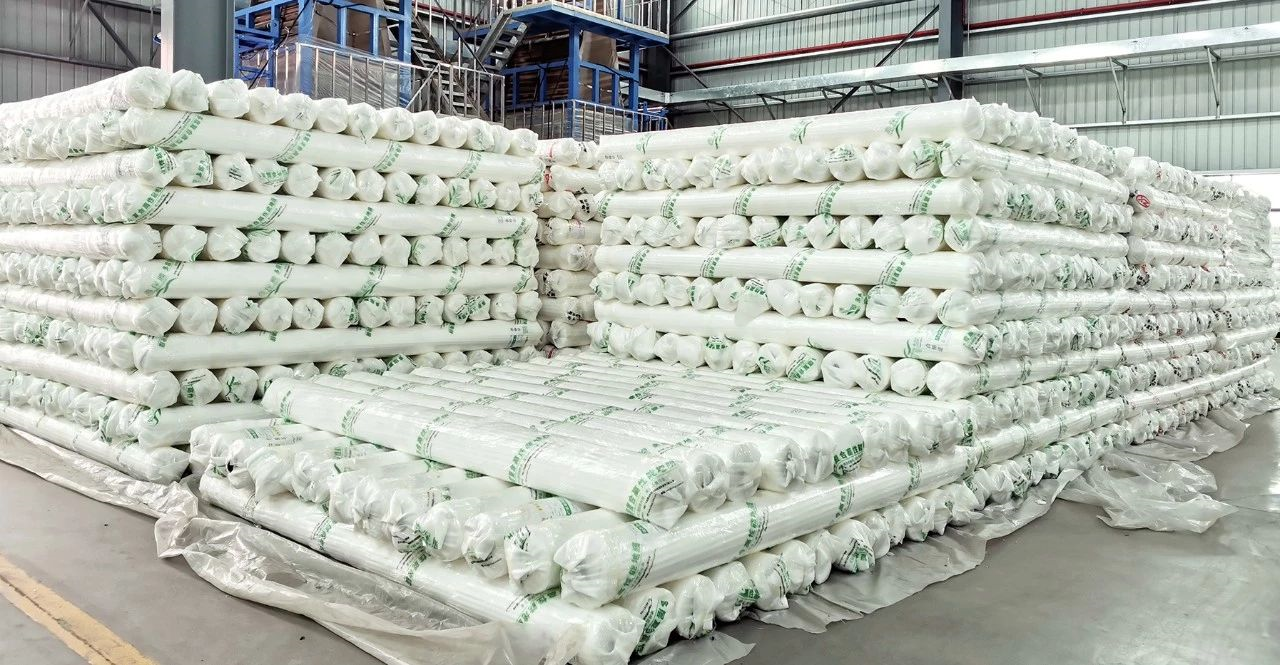 Siiico Technology Co., Ltd.
Siiico Technology Co., Ltd. was established in 2015 with a registered capital of 60 million yuan. It is a high-tech enterprise jointly funded by Starlink Investment, the academician team of South China University of Technology, strategic investors and the management team. The company has won the Chinese Academy of Engineering Qu Jinping The patent of "the method and equipment for plasticizing and conveying polymer materials based on extensional rheology" invented by the academician is exclusively authorized, specializing in the R&D and manufacturing of extensional rheology extrusion equipment (ERE) and the production and sales of polymer material products. In 2017, the "National Engineering Research Center Sub-center of New Polymer Molding Equipment" was established. There are more than 50 R&D teams, including 1 academician and 7 doctors. It has a number of invention and utility model patents. The company adheres to the core values of "professional focus, co-creation and sharing", with the mission of "promoting and popularizing extensional rheological technology, and constantly creating new fields of application of polymer materials", and promotes the comprehensive industrialization of "extensional rheological extrusion technology" , and strive to become the leader in polymer material processing technology.

patented technology
The company's core technology "plasticization and transportation methods and equipment for polymer materials based on extensional rheology" has been identified by relevant national departments as "internationally pioneered and internationally leading", and has won awards from more than ten countries and countries such as China, the United States, Japan, and Europe. Regional patent licensing. This technology won the 2014 China Invention Patent Gold Award and the 2015 National Technology Invention Award.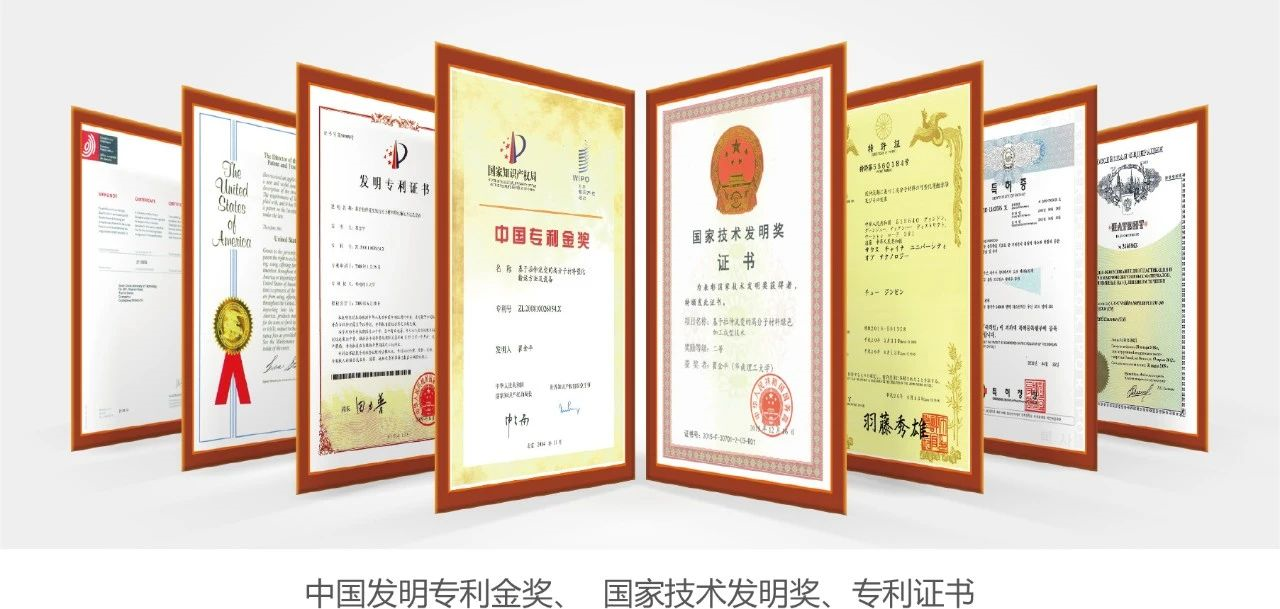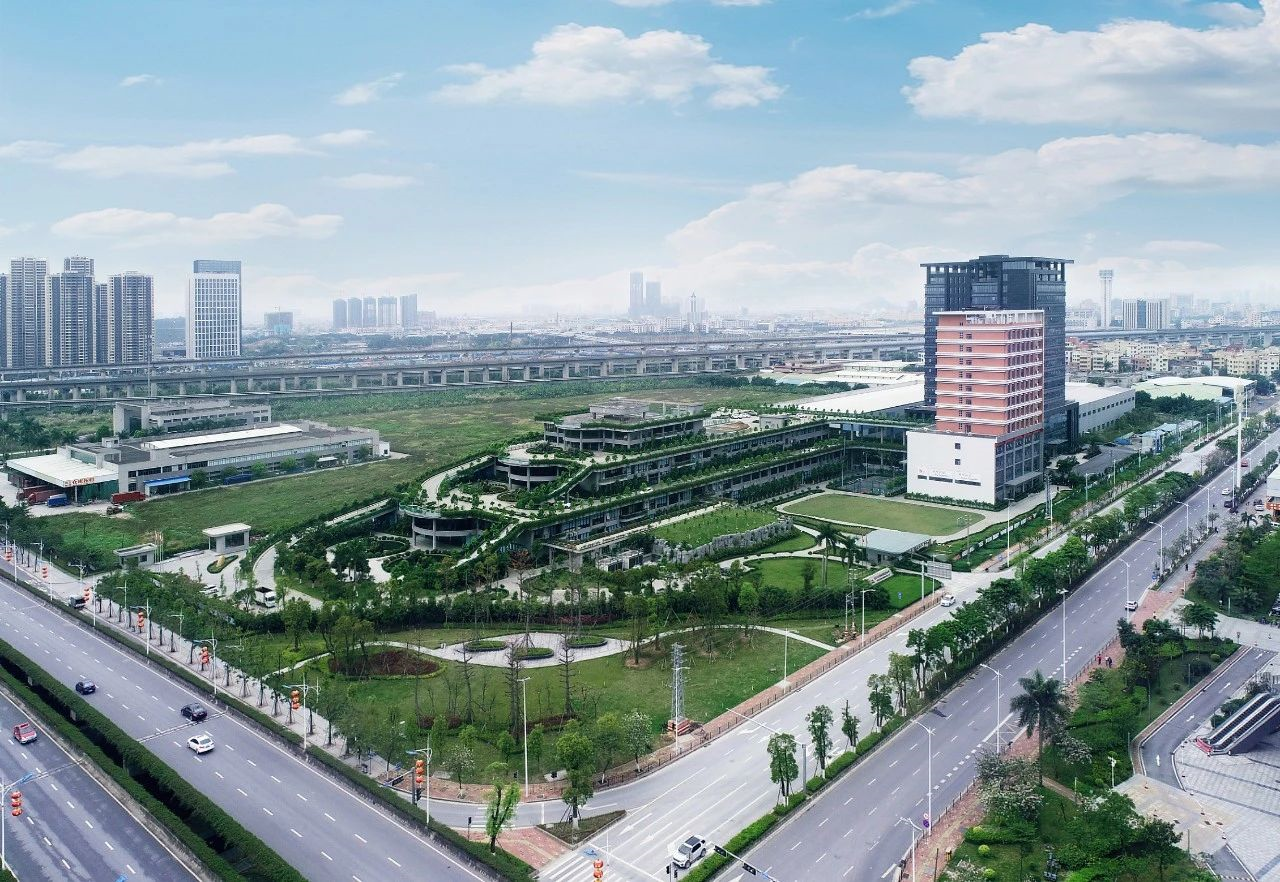 Test report for four consecutive years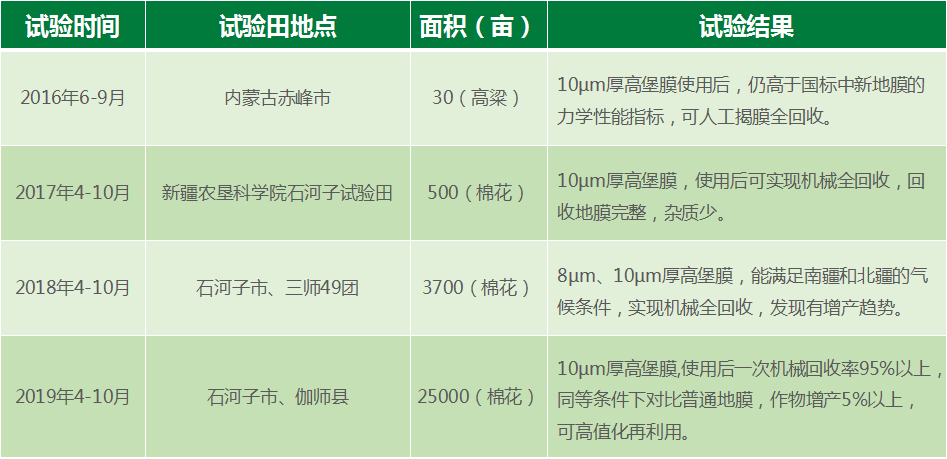 Let us join hands to end the "white pollution" problem of agricultural plastic film, and let "Gaobao Film" bring the future of green and sustainable development to the country!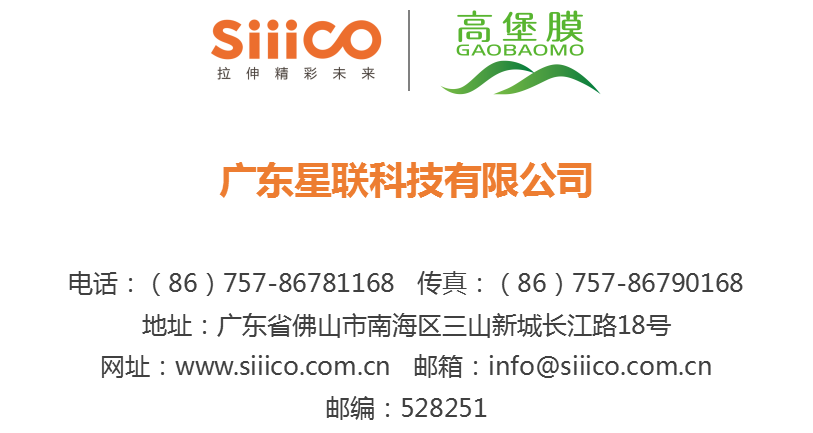 ---
Copyright © 2020 Siiico Technology Co., Ltd. 粤ICP备16105518号

粤公网安备44060502001892号 Support: 300.cn dongguan SEO