Zhang Weiming, chairman of Siiico Technology Co., Ltd., was awarded the Medal of "Caring for Guicheng"
---
Known as the "Oscar of the Soul", the Jin Gui Yao City 11th "Caring for Guicheng" award ceremony was held online on August 16, 2021. Zhang Weiming, chairman of Siiico Technology Co., Ltd., was awarded the "Dangui Medal".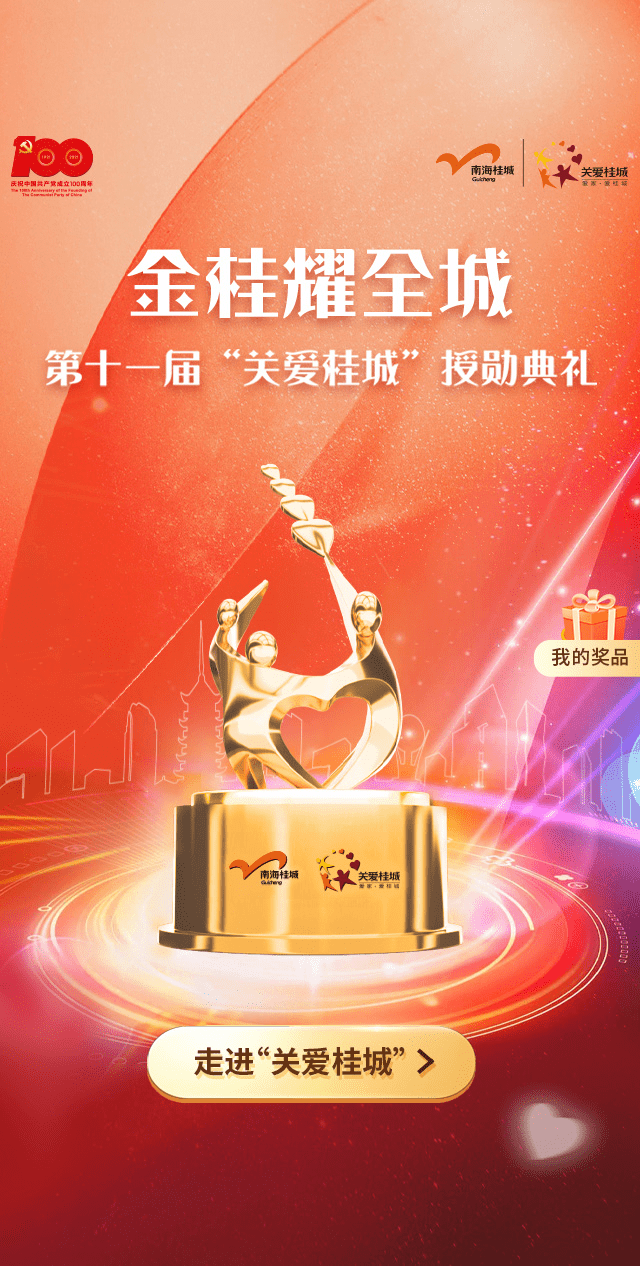 Jin Gui Yao Whole City Care Guicheng Medal Awarding Ceremony is an honorary ceremony for Guicheng to test the achievements of the construction of "Caring Guicheng" in the past year. It is also an honorary award mechanism established by the government to create a city caring atmosphere and promote caring culture. promote.
At the annual award ceremony, Guicheng Street awards government medals to those who have set an example in different fields. This award ceremony awarded the "Dangui Medal" to 6 individuals and groups with outstanding performance in various fields in Guicheng. Chairman Zhang Weiming is one of them.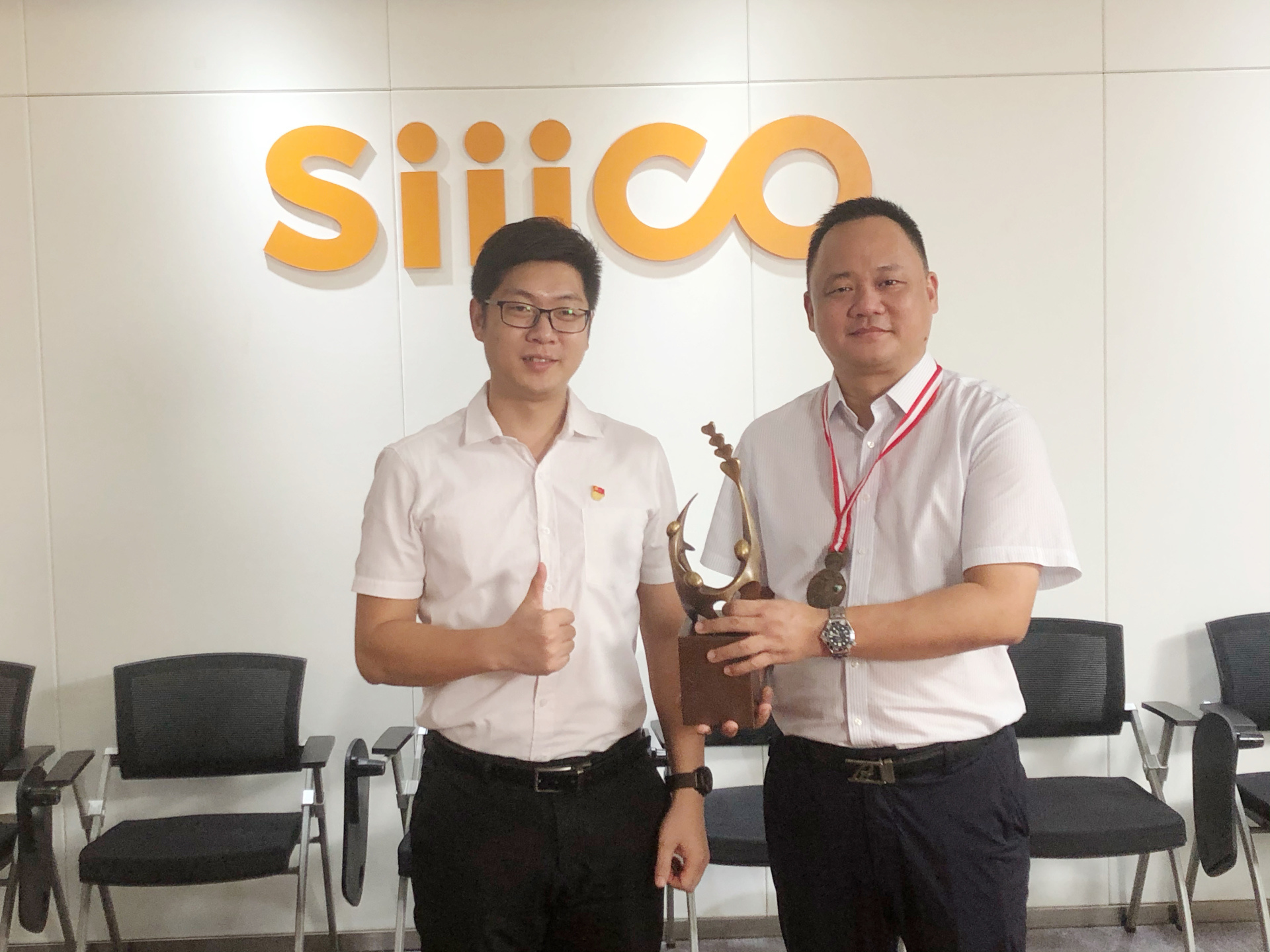 Wang Weitao, deputy director of Guicheng Sub-district Office, also made a special trip to Siiico Technology to present the "Dangui Medal" to Chairman Zhang Weiming. Next, let's learn about the story behind Zhang Weiming, the winner of the "Dangui Medal".
Zhang Weiming
Bravely into the no-man's land of scientific and technological innovation, leading the new trend of corporate public welfare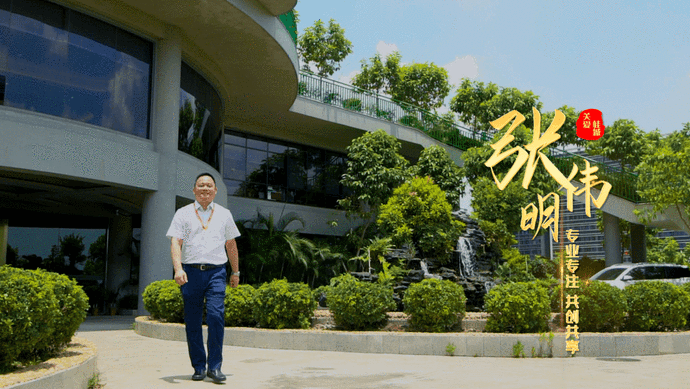 Jin Guiyao the whole city · The 11th "Caring for Guicheng" award ceremony "Dangui Medal" award speech:
There is a dream in my heart, and there is a road under my feet. In the past 20 years, he has led grass-roots enterprises to grow into towering trees in the blink of an eye. From chasing to leading, from manufacturing to intelligent manufacturing, every breakthrough and butterfly change, he has the courage and strength. Yuru Yucheng does not forget his original intention. He leads public welfare and loves boundless.
Most of the global merchants who travel to and from Guangzhou South Railway Station will be attracted by a green building on the Yangtze River Road in Sanshan New City. It is like a big ship. The "deck" is landscaped with mountains and rocks, green grass, and the momentum is like a rainbow. It has become the South China Sea of ​​Sanlong Bay. landmark building in the area.
This "big ship" is the corporate headquarters of Guangdong Xinglian Precision Co., Ltd. (hereinafter referred to as "Xinglian Precision"). Zhang Weiming has spent 20 years developing this grass-roots enterprise into a key backbone mold enterprise in China. Under the guidance of the spirit of innovation, he set sail again, entered the no-man's-land of technological innovation for the second time, and established Guangdong Xinglian Technology Co., Ltd. ( Hereinafter referred to as "Starlink Technology"), the world's first extensional rheological technology has gradually moved from the laboratory to the industrialization.
Rooted in Guicheng for nearly 30 years, Zhang Weiming has not only been a pioneer and became the first batch of leading soldiers in the layout of the headquarters economy in Guicheng, but also accumulated good deeds for 30 years, leading the chamber of commerce enterprises to participate in the new trend of public welfare, and has become a high-quality development in Guicheng. Indispensable backbone.
01
From benchmarking to surpassing
The enterprise has completed the transformation from manufacturing to intelligent manufacturing
Zhang Weiming, who has been in the business world for nearly 30 years, has long been familiar with various exhibitions and exhibitions. This year, he led a team to participate in the largest international rubber and plastics exhibition in Asia - CHINAPLAS, which was the first collective appearance of new ERE technology applications. Looking at the enthusiastic attention and enthusiastic response of the merchants at the exhibition site, Zhang Weiming recalled the start of Starlink Precision more than 20 years ago, and the emotion and feeling are indescribable.
In 1993, Guangdong Xinglian Precision Co., Ltd. was just established, and Zhang Weiming was one of them. This is a grass-roots enterprise that manufactures PET (polyester) blowing equipment, injection molds, and cap molds. "At that time, there were only more than 10 workers in the company. I was not only a salesman, but also a buyer and a driver. I learned and thought while doing it." Three years later, Zhang Weiming was appreciated by Chairman Xie Guoji, and served as the general manager of Xinglian Precision. Became a shareholder of the company and began to lead the company to transform into the high-end market.
At that time, most of the peers were still adopting the "apprenticeship" semi-manual production mode. Starlink Precision took the lead in implementing the numerical control technology reform, separating design and production, and transforming into a standardized and data-based factory, which also won the first place for them. A Coca-Cola order laid the groundwork. This not only opened up the global layout strategy for Xinglian Precision, but also pushed it to extend its business scope to mold design and service support, and the company has also entered the fast lane of rapid development.
From benchmarking to surpassing, Zhang Weiming has continuously led the company's team to seek innovative breakthroughs, not only to achieve the precision of mold processing to the micron level (equivalent to one-thirtieth of the diameter of a hair), but also to extend the product service chain to appearance and industrial design, Product testing, mold manufacturing, application technical support and other high value-added processes. After nearly 30 years of hard work, the company has developed into a national key high-tech enterprise with an output value of over 100 million yuan and an average annual tax payment of nearly 30 million yuan, and a key Chinese key mold enterprise, completing the butterfly change from manufacturing to intelligent manufacturing.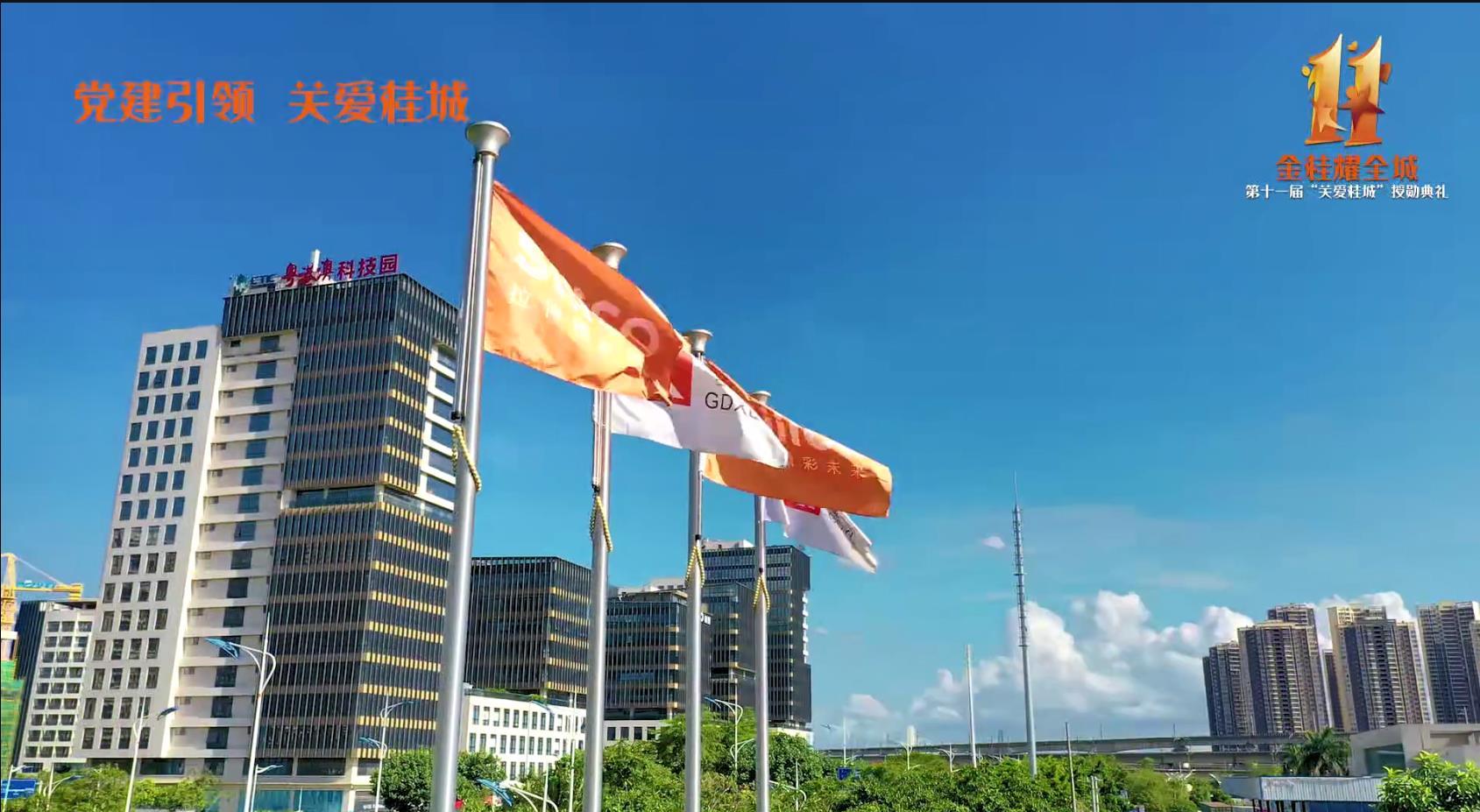 In 2017, when Guicheng comprehensively laid out the development orientation of "finance + headquarters + science and technology + cultural creativity + research and development", the powerful Starlink Precision was completed and put into use in the corporate headquarters + R & D and production base in Sanshan New City, for the same business. The leading enterprises in Guicheng have played a good demonstration and leading role, and the territory of Guicheng's headquarters economy has continued to expand, laying a solid foundation for the high-quality development of the city and economy.
02
Unwilling to be exploited by "stuck neck"
Industrialization of the world's leading technology
In 2019, Xinglian won another 50 acres of land in Guicheng. This time, it is an ERE industrial park that can subvert the century-old technology principle of the world. Zhang Weiming leads the way and officially starts the exploration voyage of Starlink Technology.
Zhang Weiming has been deeply involved in the research and development of PET molds and plastic machinery for many years. Zhang Weiming knows that advanced processing technology is tightly held by foreign countries, and the principles and technologies that have been used for more than a hundred years have great limitations. "Because of the 'stuck neck' technology, we can only be exploited. To break through, we can only find another way to overtake, and then we can surpass foreign countries."
With a keen sense of the industry, Zhang Weiming learned by chance that the patented technology for plasticizing and conveying polymer materials based on extensional rheology (ERE technology for short) invented by Qu Jinping, an academician of the Chinese Academy of Engineering With more than 100 years of shear rheological technology principles, the technical principles of extensional rheology can effectively solve the bottleneck problems caused by traditional technology such as difficult processing and high energy consumption.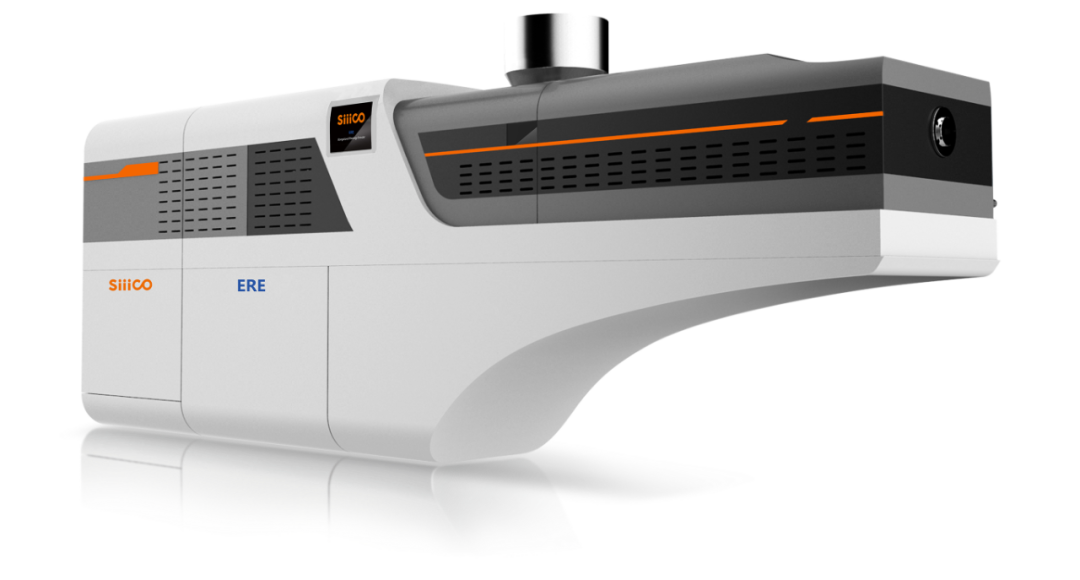 "The deeper the innovation is, the more difficult its industrialization will be, because to break the original experience, every step starts from scratch." Zhang Weiming said, no predecessors have opened the way, and there is no benchmarking technology, just like in No man's land exploration.
How difficult is it to move extensional rheology technology from laboratory to industrialization? "This is an internationally pioneered technology. In the process of realizing industrialization, to turn drawings into reality, it requires extremely high requirements for the innovation and creativity of mechanical design engineers and the technical skills of CNC workers in processing and assembling." Responsible for Siiico Technology Wei Zhijun, director of the general manager's office of talent recruitment, was deeply touched. After untold hardships, the equipment was finally manufactured. In order to support the strength of industrial production, Starlink Technology has invested in round after round of destructive tests, just to solve the complex problems of high torque and large partial load of the rotor. The durability problem under the working conditions, they spent 3 years.
After 6 years of development, ERE technology has achieved industrialization in the short-process and high-efficiency manufacturing of fully recycled high-performance mulch film and ultra-high molecular weight polyethylene products, leading the company to develop into a leader in polymer material processing technology.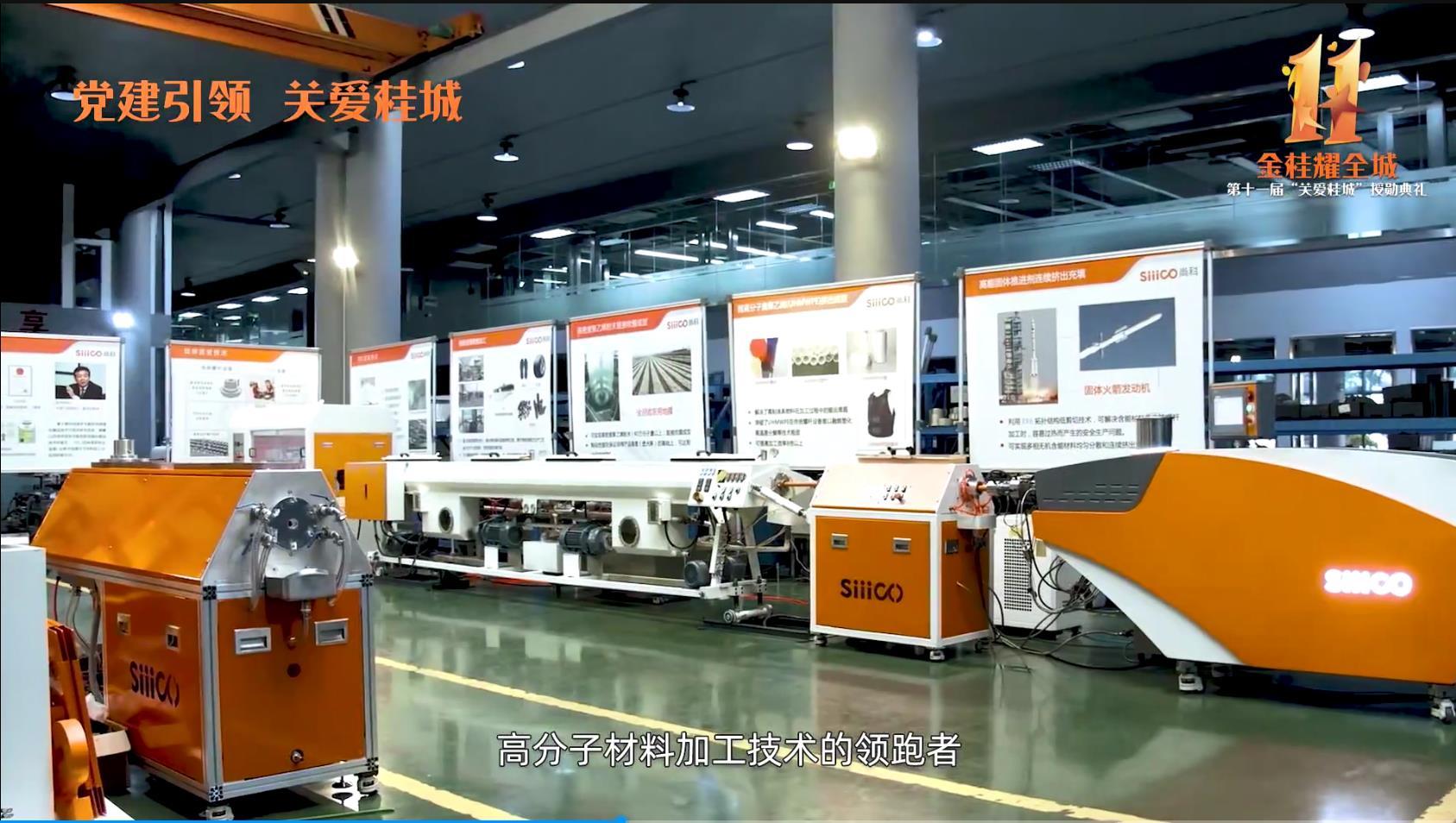 Today, ERE technology has been recognized by more and more industry leaders. For example, the world-renowned coffee brand Starbucks has cooperated with Siiico Technology to develop a "food-grade biodegradable coffee grounds composite material" after multiple rounds of formula design and process control. -The residue pipe not only realizes the green recycling of coffee grounds resources, but also effectively solves the problem of white pollution caused by primary plastic products, and achieves a win-win situation between ecological environmental protection and social and economic development.
At present, Siiico Technology ERE Industrial Park is accelerating the pace of construction, attracting more industries, upstream and downstream industries to gather in Guicheng, promoting the industrial application of "ERE" technology, and promoting the combination of "ERE" technology with more industries to achieve high-quality development.
03
Take the lead in fulfilling social responsibility
30 years of adhering to the original intention of public welfare
"We will overcome the difficulties together, coexist and prosper together, and we are inseparable with Guicheng." Zhang Weiming witnessed the development of Guicheng from a township with only a few main roads to the top taxpayer among the 32 towns and streets in Foshan. The strong sense of belonging makes He is eager to participate in the high-quality development of Guicheng.
Guangdong Poverty Alleviation Foundation donated 100,000 yuan to poverty alleviation, Guangdong Education Foundation donated 100,000 yuan to poverty alleviation, Foshan Nanhai Charity Association donated 200,000 yuan, and Guicheng Chamber of Commerce Development Fund 100,000 yuan... Over the years, while the company has grown and grown, Starlink and Zhang Weiming have personally donated more than one million yuan.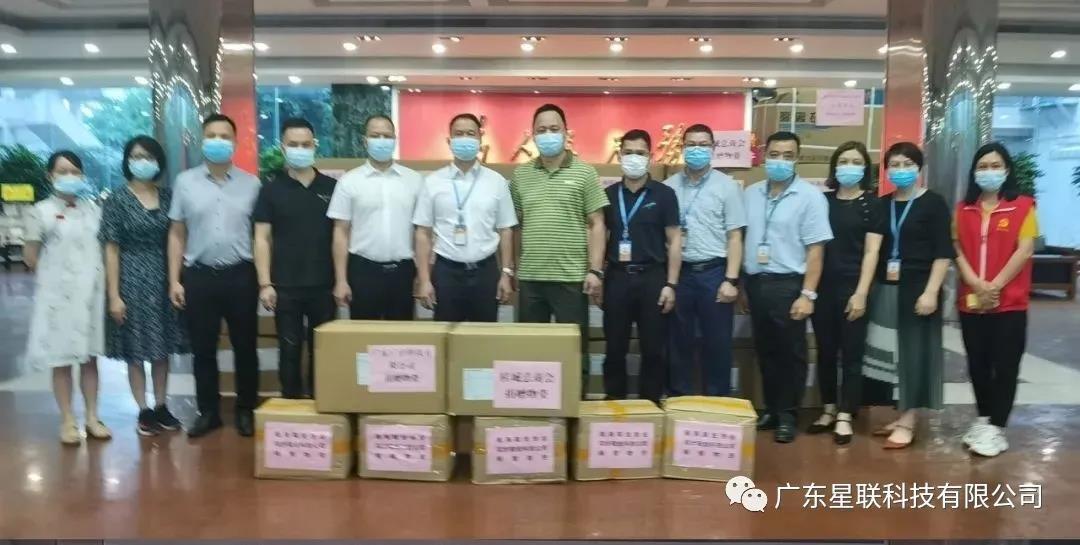 In the early days of the new crown pneumonia epidemic, Zhang Weiming, the chairman of the Guicheng General Chamber of Commerce, mobilized members to integrate resources, purchased a large number of anti-epidemic materials for the local government and enterprises, raised 423,000 yuan and more than 100,000 masks to support the front-line anti-epidemic work. 100% solved the epidemic prevention materials needed by member companies in the stage of resumption of work and production; actively contributed great love to help epidemic prevention and control, issued an initiative calling on members to support "Made in Guicheng", organized member companies to take the lead in consumption, united as one, and spared no effort to fight epidemic. As Mai Shaoqiang, Secretary of the Party Working Committee of Guicheng Sub-district said, in difficult times, Guicheng has not only done a good job in epidemic prevention and control, but also achieved economic growth against the trend. Do not open the watering of the hard work and sweat of entrepreneurs.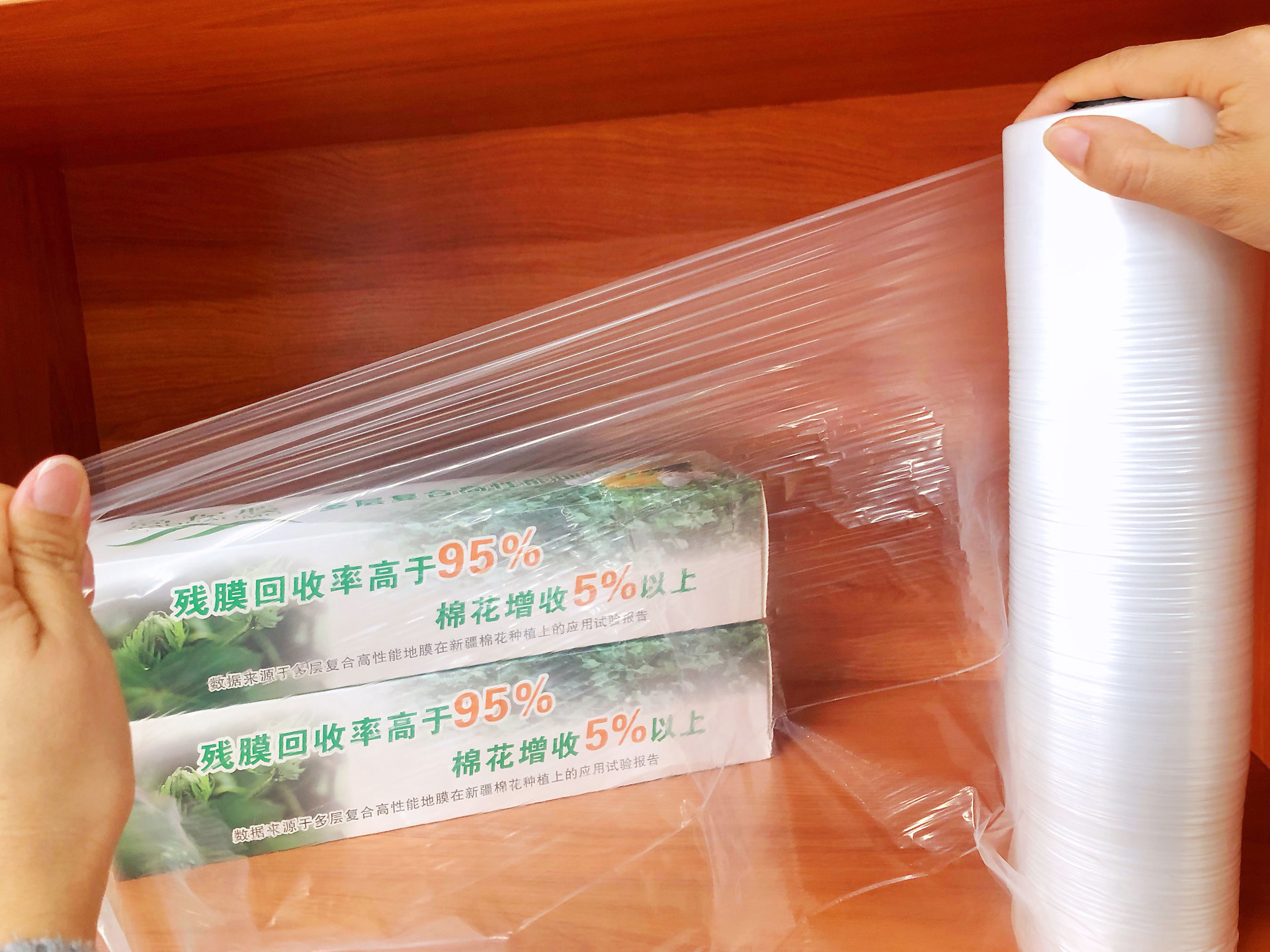 In addition to donating money and materials, Zhang Weiming also used his core technology and team to help the poor mountainous areas get rid of poverty. In response to the problem that plastic film pollution in Xinjiang has seriously affected the local environment and people's livelihood, Starlink Technology, together with the team of Academician Qu Jinping from South China University of Technology, takes extensional rheological technology as the core, and cooperates with extensional rheological extrusion equipment, molding process and formulation. Technological research and development and production of "full recovery high-performance production-increasing film" - Gaobao film, and the establishment of Guangdong Xinglian Technology (Maigaiti) Plastic Eco-Industrial Park project to complete the production, recycling and granulation of "Gaobao film", and finally achieve the goal of The closed industrial loop of "white pollution" becoming "green cycle" not only saves farmers' land, but also their jobs, and increases production and farmers' income.
There is a dream in my heart, a light in my eyes, and a path under my feet. From the initial grassroots enterprise to the current national key high-tech enterprise, Zhang Weiming has been rooted in Guicheng for nearly 30 years, and his innovative spirit and career achievements have won an excellent reputation in the industry. It plays the role of demonstration and leadership, and practices the core values ​​of Starlink Technology with practical actions: professional focus, co-creation and sharing!
Source: Nanhai Guicheng, NetEase News
---
Copyright © 2020 Siiico Technology Co., Ltd. 粤ICP备16105518号

粤公网安备44060502001892号 Support: 300.cn dongguan SEO