Hu Chunhua, Secretary of the Guangdong Provincial Party Committee, investigates the Siiico Technology innovation technology project
---
August 4, 2017, Secretary of Guangdong Provincial Party Committee Hu Chunhua, Member of the Standing Committee and Secretary-General of the Provincial Party Committee Jiang Ling, Vice Governor Huang Ningsheng, Secretary of the Foshan Municipal Party Committee Lu Yi, Mayor Zhu Wei, and Secretary of the Nanhai District Party Committee Huang Zhihao visited our company to investigate the extensional rheological plasticizing extrusion technology and equipment projects, our company Chairman Zhang Weiming introduced the extensional rheological plasticizing extrusion technology, application and project results in detail to the government leaders.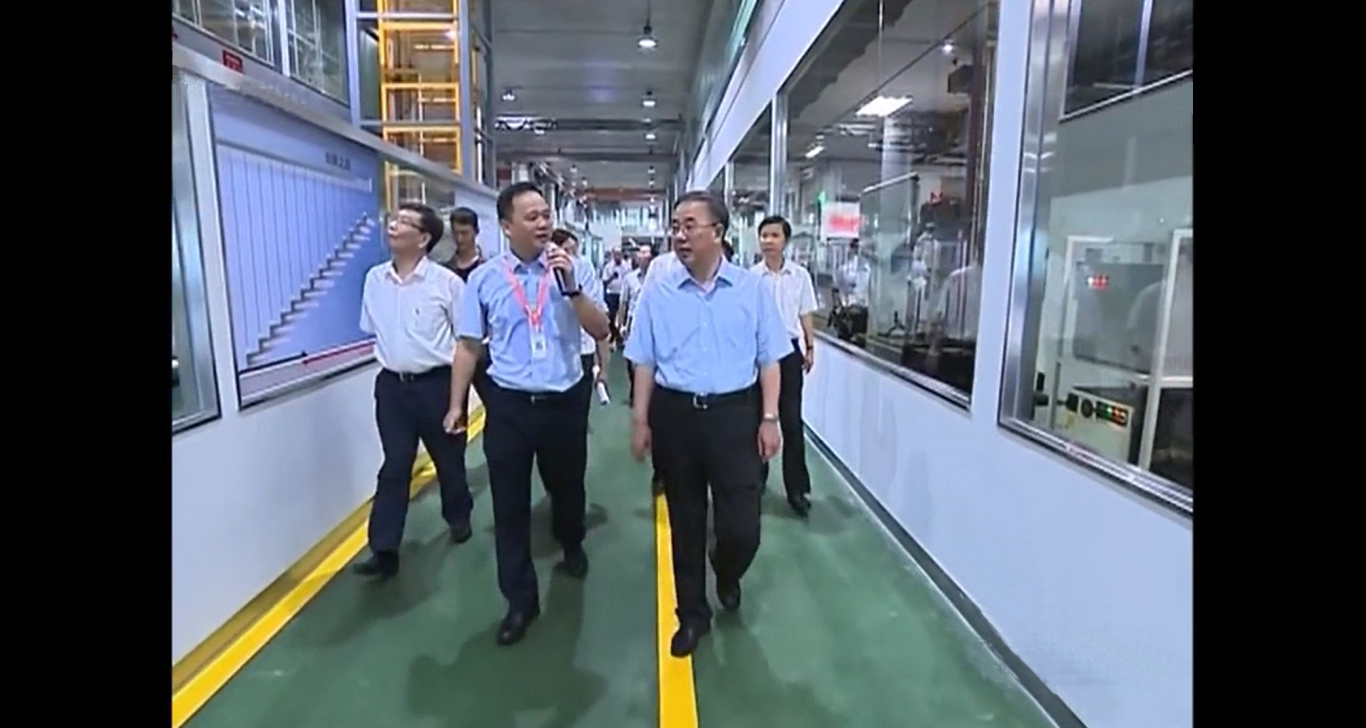 Provincial Party Secretary Hu Chunhua and his party visited Guangdong Star Federation
The extensional flow invented by Qu Jinping, an academician of the Chinese Academy of Engineering The plasticizing extrusion technology and equipment (referred to as ERE) has subverted the "screw shearing plasticizing technology" that has been used for more than 100 years, and has been identified as "international initiative and international leading". Siiico Technology has obtained the exclusive license authorization for more than ten patents around this technology, and shoulders the glorious mission of popularizing extensional rheology technology and constantly creating new fields of application of polymer materials.
Chairman Zhang Weiming introduces the project
Secretary Hu and his entourage made comments after listening to the project report. ERE spoke highly of its principle innovation, application prospects and industry influence, and highly integrated our company with innovative technologies and manufacturing capabilities. It fully affirmed the transformation model of scientific and technological achievements in terms of factors such as business ability, operating ability and financial capital, encouraged our company to speed up the process, and expressed that we should provide strong support for the project.
---
Copyright © 2020 Siiico Technology Co., Ltd. 粤ICP备16105518号

粤公网安备44060502001892号 Support: 300.cn dongguan SEO